'Femella'
An exhibition with marble and bronze sculptures, celebrating how incredible humans are, how much we do, iconifying what may feel humdrum, but ultimately how strong and great humans can be, despite the throws of the everyday.
Start Art Fair
12th—16th October
Saatchi Gallery
Chelsea, London
—
8th—12th of November
Gallery 8

Duke Street
St James (not Mayfair)
London SW1Y 6BN
---
"Our 'Dhow Sail' by Beth Cullen-Kerridge is a stunningly beautiful piece that represents everything Dubai Opera stands for."

Jasper Hope, CEO of Dubai Opera
---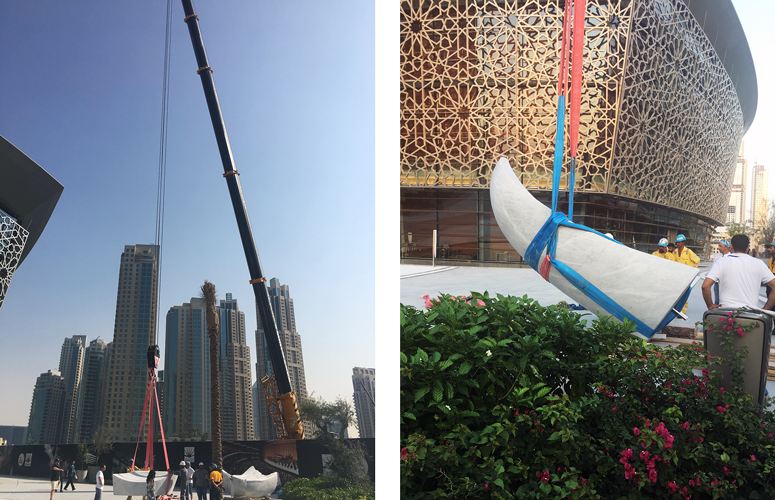 ---

16-foot marble sculpture sits gallantly in front of the Dubai Opera. 'Dhow Sail' mimics the boat-like shape of the Opera House itself, combining the smooth curved lines and soaring contours of a traditional Emirati Dhow Sail. In addition to this, the sculpture's base not only echoes an ocean-bound boat, but also offers visitors respite from Dubai's hot temperatures by functioning as a seat: 'Dhow Sail' becomes a cooling place for visitors to sit on, when the sun casts a shadow made by the shape of the curved sail.

---